KNOW YOUR INGREDIENTS: Canadian Glacial Marine clay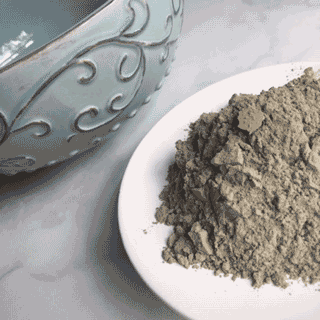 A very rare and unique restorative clay...
An unparalleled natural resource, ethically & sustainably hand-harvested with zero ecological footprint from coastal waters of central Vancouver Island, British Columbia. Glacial oceanic clay is an ultra-fine, grey, mineral-rich colloidal powder unique to this geographical region, found in only four rare deposits on the island, and nowhere else in the world. 
Decades ago it was discovered that a bio-rich bounty of glacier deposits formed in the Ice Age and steeped in ocean tides along the Northern Pacific Coast.  These unique and rare deposits of glacial marine clay are difficult to access, and unlike any other.  They are located in a remote, pristine environment, with healthy eco-systems, beneath a live and active glacier.  Oceanic clay is a result of erosion caused by moving & melting glaciers, nutritive silt that deposit in the ocean. The oceanic clay deposits are inter-tidal and submerged in clean Pacific seawater 75% of the time, where they are refreshed daily with micro-nutrients from marine phytoplankton, energized through the process of hydrolysis, giving the clay intense restorative powers.
Pristine and pure, the clay contains over 60 minerals, rare earth elements, trace minerals, vitamins, and micro-nutrients, free from contaminants, untainted by marine waste and environmental pollutants, and conforms to worldwide regulations on all five heavy metals (especially arsenic), making this a very rare and unique deposit.
With a perfect neutral pH factor of 6.5 to 7.3, glacial marine clay is an extremely effective and exquisite addition to skincare formulations, a clinically proven high-function ingredient that shows remarkable results in skincare, personal care, and hair care formulations.  Oceanic clay is recognized as the best cosmetic clay on the market, suitable for every skin type to revive, restore and rejuvenate the skin, and is non-irritant and hypoallergenic.
Not all clay is alike.  Glacial marine clay vs. regular glacial clay - unlike super-nutrient-rich glacial marine/oceanic clay, regular glacial clay is formed in the same way, much more abundant but also loaded with sand & grit, the clay particles, however, have settled in areas of streams, rivers, and lakes before reaching the sea, not having contact with any marine nutrients.
SALT & SEAWEED APOTHECARY proudly formulates active & effective skincare with this incredible natural & local resource for these reasons:
proven to slow the aging process
tightens & softens the skin
renews elasticity
exfoliates away dead skin cells
gently, but deeply cleanses 
balances oil production(excellent for acne & oily skin)
smooths fine lines & wrinkles
stimulates circulation 

amazing absorptive abilities pull moisture up from deep inner tissues to hydrate the surface of the skin leaving the skin refreshed, glowing, restored and radiant.
SALT & SEAWEED APOTHECARY products formulated with glacial marine clay:
Mud & Minerals - cleanse+exfoliate+mask
Ocean Therapy - facial soap