WINTER WELLNESS ARSENAL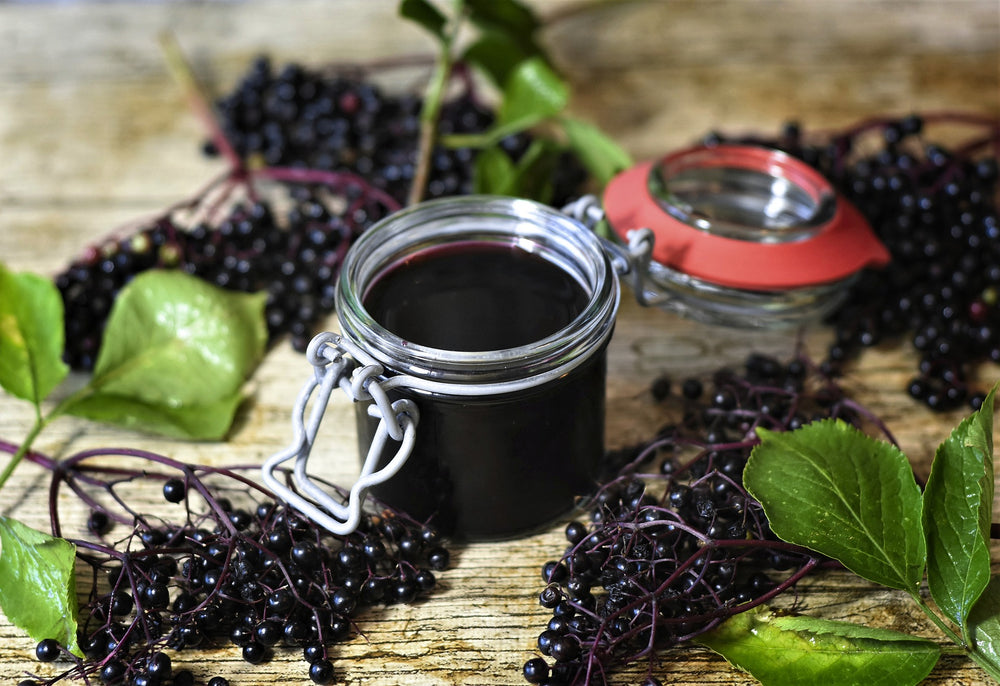 Nothing says "hello winter", quite like the impact these colder months have on our mind, body, and respiratory system.  October is when I add some highly effective, natural & handcrafted immune-boosting remedies to my daily routine, and it's absolutely been worth it.  Powering up my immune system leaves me protected from cold & flu viruses and bacteria, and minimizes the duration dramatically. Being consistent is the key to good immune function! 
I'd love to share my personal remedies that I handcraft for my family every year, I hope you'll give them a try!  The Elixirs taste amazingly delicious, and you'll absolutely love how soothing and restorative they are.
COLD & COUGH ELIXIR:
I've yet to find a natural, commercial cough product that actually works, so I created my own! This remedy is not only super quick & easy to make, but it's also all-natural, organic, nutritious & delicious. ⠀
⠀
Colds & fevers are the body's signals that our immune function is low, and needs support, so while this won't stop a cold in its tracks, it will certainly make you a whole lot more comfortable! This combination of powerful immune-boosting ingredients is the ultimate natural remedy for a cough and sore throat and is a great way to stop a cough naturally. ⠀
⠀
All these wonderful, organic ingredients are filled with nutrients and powerful bacterial & virus-fighters, they'll soothe your sore throat, get your cough under control and you'll sleep much better. Of course, the very best cold remedy is always plenty of rest and lots of fluids. Time to take a day(or two) off, while you sleep, your body is healing itself.⠀
⠀
My recipe:⠀
Glass mason jar (size of your choice) - add the following(I mixed all my ingredients in a bowl first, mashed them up with a potato masher, then added them to the jar before adding the honey)⠀
Lemons, thinly sliced⠀
Grated/chopped fresh ginger 1 TBS/lemon⠀
Chopped fresh turmeric 1 TBS/lemon(wear gloves, it stains like crazy)⠀
2-4 large cloves of garlic, sliced⠀
1 tsp of whole cloves⠀
25 drops of Thieves essential oil blend which has immune-boosting properties(optional)⠀
Raw & local honey(or Manuka honey), enough to fill the empty space in the jar⠀
⠀
Refrigerate for 48 hours before using, unless needed immediately. ⠀
⠀
The Ritual: use a teaspoon/day to boost your immune system, or 1-2 TBS for respiratory support 3x/day – add to Elderberry syrup, or dilute with a little water, or stir into your tea.⠀
ELDERBERRY SYRUP:
Every year, at the beginning of fall, I make a huge pot of delicious, organic elderberry syrup. Elderberries are one of the most effective remedies for colds and flu and can substantially shorten the duration of your illness if you get sick. Elderberries contain special proteins and bioflavonoids that have the ability to destroy viruses on contact and are known to have the ability to significantly enhance immune function. An excellent remedy for bronchial and respiratory issues and helps to loosen and expel congestion in the lungs. Elderberry syrup is rich in vitamin C and loaded with other critical vitamins, minerals, antioxidants, and many beneficial nutrients.⠀
⠀
This Elderberry Syrup recipe is simple to make at home, with none of the preservatives or additives you might find in store-bought brands. You'll love the taste - so sweet and delicious, making it an excellent remedy for the whole family.⠀
⠀
Elderberry Syrup⠀
Ingredients: find local suppliers or purchase from Amazon.ca/com⠀
⠀
3/4 cup organic dried elderberries⠀
3 cups water⠀
3/4 cup raw, local honey⠀
⠀
Optional additions: (they totally make a difference for me)⠀
1 organic cinnamon stick⠀
1 organic whole star anise⠀
¼ tsp organic whole cloves⠀
⠀
Place the dried elderberries and water in a medium-sized saucepan (with optional spices). Cook on medium-high for 45 minutes to 1 hour, until thick and reduced by half. Remove and cool completely. Strain the syrup into a bowl, discard the whole spices then press the juice out of the berries with a wooden spoon. Stir in the raw honey and pour into a clean, glass bottle. Refrigerate. It can also be frozen. This recipe makes: 1-2 cups and lasts 2-3 weeks in the fridge.⠀
⠀
Ritual: ⠀
For preventative care, enjoy 1 tablespoon per day. For assistance in recovering from a cold or flu, enjoy 1 tablespoon 3 times per day.⠀
Cheers to a healthy and happy winter season!
Nicole